ਜਨਮ ਮਰਣ ਦੁਹਹੂ ਮਹਿ ਨਾਹੀ ਜਨ ਪਰਉਪਕਾਰੀ ਆਏ॥
Janam maranh duh-hu meh naahi Jan parupkari aae.
Both above birth and death are philanthropic persons who come to do good to others.
Padma Shri, Vidhya Martand, Shiromani Panth Ratan
1926 – 2022 – Always
Paying Homage & Gratitude
to a Life well-lived
At the outset while presenting this year-end report, we pay homage to our Teacher, Spiritual Leader, Social Worker and Mentor, Padma Shri, Vidya Martand, Shiromani Panth Ratan Sant Baba Iqbal Singh Ji, who merged with the Divine Light on 29 January, 2022.
He breathed his last at Baru Sahib, where he started his journey of relentless service towards humanity. We will strive to achieve his mission to 'enshrine-educate-empower'.
Forever remembering him and his timeless journey of faith, love, hope and service, may we all be blessed by his values and beliefs.
Launching the mission of The Kalgidhar Society – Baru Sahib with his ideology and leadership, along with the contribution of donors and support of the team of volunteers all over the globe, he nurtured 129 Akal Academies, 2 Universities, 1 Charitable Hospital, 3 Drug De-Addiction centers and Women Empowerment Center.
I thank you all from the very core of my heart as all these philanthropic and mammoth projects were made possible by your continuous support and unfaltering faith in us.
When
Baba Iqbal Singh Ji
visited Baru Sahib
for first time!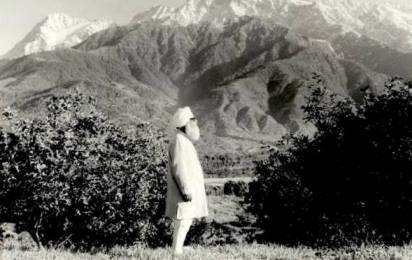 A small Gurdwara
of single room
was constructed
at Baru Sahib
Present year view of
the Valley of Divine Peace – Baru Sahib
Just a few days before his demise, Baba Ji was conferred Padma Shri, the fourth-highest civilian award of the Republic of India, for his social work by the Hon'ble President of India.
award of excellence in education
Dr Neelam Kaur conferred with the prestigious 'Excellence in School Education Award' by the Republic of Mauritius.
ACHIEVERS OF THIS YEAR
WHO MADE US PROUD
Among hundreds of our achievers, we are proud of Jagneet Kaur, a student of Akal College of Arts and Social Sciences, who cleared the UGC NET JRF exam on her first attempt; and Jaspinder Singh, an alumnus of Akal Academy Muktsar Sahib, who secured All India Rank 33 in the coveted UPSC Civil Services Examination.
It is pertinent to mention here that Jagneet Kaur has completed her entire schooling at Baru Sahib with 100% scholarship; and Jaspinder Singh belongs to a farmer's family.
Completed her entire schooling at Baru Sahib with 100% scholarship
belongs to a farmer's family Alumni of Akal Academy, Muktsar Sahib
It gives me immense pleasure to share with you that due to the support of benevolent souls like you.
MORE STUDENTS HAVE BEEN ENROLLED IN 'EDUCATE TO SAVE'​
a project dreamed by revered Sant Baba Iqbal Singh Ji to provide FREE/Subsidised value-based education to at least 20,000 needy/underpriviledged out of school kids at village cluster level every years.
Under the guidance of Sant Baba Iqbal Singh Ji and the hard work of our teachers, our students have performed exceptionally well in this year's CBSE 10th and 12th exams.
565 Class Xth Students and 202 Class XIIth Students Score Above 90%
state toppers in Punjab & Himachal Pradesh
in Akal Institute of Rural Women Empowerment a FREE residential program run by Baru Sahib for underpriviledged young women.
Patients treated FREE in Akal Charitable Hospital in 2022, a fully functional 100 beded hospital providing medical care to the poor patients in the radius of 100 km in Himachal Pradesh.
During 4 FREE medical camps in 2022. These camps were organised yearly with doctors of variuos specialisation from different part of the country.
Patients treated in Akal Drug De-addiction and Rehabilitation Centers in 2022, at Baru Sahib, Himachal Pradesh and Cheema Sahib, Punjab. Ours are the largest centers located in the rural areas and managed by a non-profit organisation.
Rallies for Drug Addiction Awareness
by the students of Akal Academies in Punjab, with over 16,250 participants, to create awareness about the dangers of substance abuse.
Akal University, Talwandi Sabo, is helping to fulfill the fourth prophecy of Dashmesh Pitaji, Sri Guru Gobind Singh ji, by providing new opportunities and progress through innovative courses for rural students in Punjab.
Free/Subsidized Students Out of 896 Total
Students Cleared National Level Examination (GATE, JAM, MTTS, UGC-NET)
(in sq. ft.) Area constructed
Classrooms and labs added
To meet with the increasing demand of the infrastructure to upgrade the Akal Academies to serve more rural students. Each new classroom we added to the mission, brings a hope for the many rural homes.
Inspired by Sant Baba Iqbal Singh ji, we aim to nurture children by providing both worldly education and spiritual education, making them strong and virtuous citizens. By deeply understanding the role of spirituality in leading a respectful and value-based life, we hope to instill in them a sense of purpose and a commitment to making a positive impact on the world.
spiritual way to connect with punjab
The aspirations of Shiromani Panth Ratan, Vidya Martand, Padma Shri Sant Baba Iqbal Singh ji to advance rural Punjab was realized through the opening of Akal Academies in villages, where students who received value-based education received excellent grades, won district-level competitions, and set new records.
In order to nurture rural talent, Baru Sahib has developed a brand-new initiative to highlight rural areas' latent potential and promote the tradition of Kavishri, Dadhi Vara and history by facilitating them with the advanced audio/video facilities
Natural calamity
at baru sahib
Recently, we had to face a natural calamity. On 25 September 2022, there was a flood-like situation due to a sudden cloudburst at Mangarh near Baru Sahib, which caused considerable damage to roads, vehicles, and other assets like furniture, computers, stores of clothing and food stocks.
Although, it resulted in a financial loss of millions of rupees, all the kids and residents remained safe with the Almighty's grace.
And with the wholehearted and prompt support of our team of electricians, plumbers, masons, labourers and locals, we bounced back quickly in restoring all the services and bringing normalcy in operations just in few days. The Langar services were restored on the same day.
I wholeheartedly thank all our volunteers and supporters who come forward to support us in this tough situation caused by the natural calamity.
My heartfelt gratitude to all of you! Wishing you a blessed 2023!
Dr. Davinder Singh, President, The Kalgidhar Society – Baru Sahib