Making Value-Based

Education- Valuable
With a strong foothold in school education, the Kalgidhar Society took the next step and established universities to provide higher education to children so that they chart their professional journeys. The Society has two universities under higher education, namely, Eternal University, Baru Sahib and Akal University, Talwandi Sabo.
Creating Future Through
Education, Trainings & Ethics
The objectives of the university are to disseminate advance knowledge, wisdom and understanding, and to offer education of the highest standards through teaching, research, training and extension programs.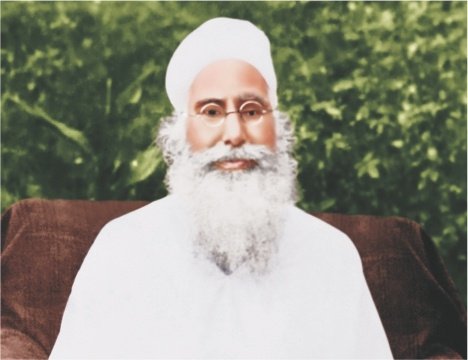 The great visionary of 20th century (Sant Attar Singh ji) had a vision that modern scientific education alone will not serve the humanity well, until and unless it is amalgamated with Braham Vidya (Spiritual Education)
'Sanskar Nirman' is the 'Mantra' which the founding fathers had proposed to be the foundation on which the educational edifice of this institution was to rest. This women's university is ensconced in the captivating Divine Baru Valley with deep woods and fresh water springs making the ambience conducive for spiritual rejuvenation. The campus, with its beautiful diversity of students from all over the country, provides ample opportunity to young girls to express themselves uninhibitedly and evolve into outstanding human beings who have nerves of steel and at the same time possess unlimited patience, forbearance, tolerance and love for the entire humanity.
Ongoing Research Projects in Various fields
Latest Undergraduate, Postgraduate and Doctorate Course as per the modern industry needs
Global alliances with international companies & universities.
A NAAC Accredited university
Himachal's first ICAR Accredited University
SAFEST Private University for Girls Students with Diverse Courses and Value Based Education by Seasonal Magazine 2015
AAA Grade in the 100 Best Universities in India by Careers 360 Magazine in 2018.
Secured 6th Position among Top Universities in India- Higher Education Ranking 2016
Recognized as 10 Best Women's Education Empowerment Institutes in India 2018 by The Knowledge Review Magazine.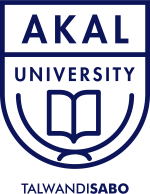 To realize the 4th prophecy of the Tenth Guru
ਇਹ ਹੈ ਪ੍ਰਗਟ ਹਮਾਰੀ ਕਾਸੀ। ਪੜ ਹੈ ਇਹਾਂ ਢੋਰ ਮਤਿ ਰਾਸੀ।
The Kalgidhar Society has set up the Akal University". An important component of the University is the International Center for Comparative Religious Studies which places focus on the teachings of Sri Guru Granth Sahib and facilitates translations of the Guru Granth Sahib in different languages spoken around the world.
To establish an International Center for Comparative Religious Studies as a part of AKAL UNIVERSITY with special emphasis on the Teachings of Guru Granth Sahib Ji and establishing centers to translate Guru Granth Sahib Ji in original ragas in different languages of the world.
Latest Undergraduate, Postgraduate and Doctorate Course as per the modern industry needs
Global alliances with international companies & universities.
Capacity building: Free Trainings for ICS, Bank PO, SSC, UGC\CSIR-NET and other competitive exams
Skills Enhancement: Free Softskills and Computational Training
Highly Qualified faculty trained at Harvard University, IISc – Bangalore, JNU, IIT – Kharagpur, IIT – Kanpur, IIT – Madras, IIT – Roorkee, IIT – Ropar, NIPER – Mohali, PU – Chandigarh, Aligarh Muslim University, Kashmir University
Free Bachelors Degree in Sri Guru Granth Sahib Studies
We are happy to share the proud moment that the President of The Kalgidhar Trust, Baru Sahib, Shiromani Panth Ratan Baba Iqbal Singh Ji has been conferred Padma Shri award for his social work by the Government of India. The nonagenarian educationist, social worker and philanthropist Baba Iqbal Singh Ji has been doing yeoman's service for the betterment of society.
The Padma Shri awards were announced by the Government of India on the eve of Republic Day 2022.
The Kalgidhar Trust, Baru Sahib, started by Baba Iqbal Singh ji, is doing social work in Rural Education, Drug De-addiction and Women Empowerment.
Baba Iqbal Singh Ji has been doing yeoman's service in the field of rural education for almost 75 years. Under the guidance of Baba Iqbal Singh Ji, The Kalgidhar Trust / Society, Baru Sahib is running 129 Akal Academies and 2 Universities in North India. 1 Charitable Hospital and 2 De-addiction Centers are also being run by the Trust. In the field of women empowerment, underprivileged rural girls are given free teacher training and given the job of teachers in the Akal Academies being run under the auspices of The Kalgidhar Trust. Thousands of underprivileged rural children are being provided free or subsidised education in these schools. And they have risen in the echelons of society to not only be national toppers, working for MNCs, studying in National / International Universities, being toppers in IITs, IIMs, NEET and even becoming IAS & IPS officers.
Padma Awards are the highest civilian honour in India awarded to citizens of India for their distinguished contribution in various fields of activity including education, arts, literature, science, acting, social service and public affairs.