1906 - Mission Conceptualized
1914
Foundation stone of BHU (Banaras Hindu University) laid down by Sant Attar Singh ji Mastuane wale at the request of Pandit Madan Mohan Malviya
1915
Sant Teja Singh ji (A.M. Harvard University) becomes First Principal at the Teacher Training College at BHU.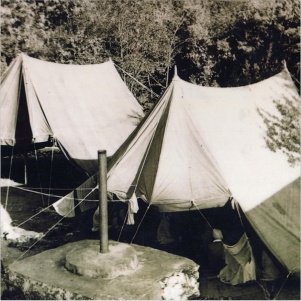 1956
Baru Sahib Campus founded by Sant Teja Singh ji.
1959
Sant Teja Singh camps at Baru Sahib forest with followers in huts & constructed a small Gurdwara of single room the following year.
1982
The Kalgidhar Trust registered by Sant Teja Singh Ji.
1986
1st school starts with only 5 students
1990
Welfare center for Girls to impart training of spiritual music and Teachings started. Akal Charitable Hospital started.
1993
2nd school at Muktsar, Punjab started.
1998
16 more schools started
2000
First Medical Camp held at Baru Sahib for hilly areas.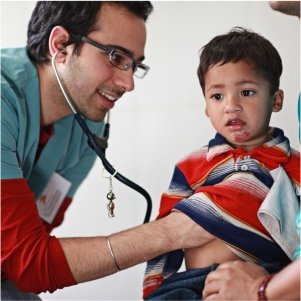 2002
Medical Camps declared as a regular event thrice annually at Baru Sahib.
2003
First Drug De-Addiction center setup at Cheema.
2004
1st International Youth Camp for USA & Canada students held at Baru Sahib.
2005
A total of Rs. 23 million support lent by The Kalgidhar Society to Kashmir people devastated by Earthquake. Govt. of India acknowledges the relief mission of The Kalgidhar Society in its annual report presented to the Parliament.
2006
Akal Rozgar Yojana (ARY) initiated in rural Punjab to economically empower Rural Women.
2007
ACET – Akal College of Engineering and Technology commenced.
Akal Institute of Teacher Training started.
2007
Akal Institute of Teacher Training started.
2008
Eternal University – Baru Sahib approved by Himachal Pradesh State Assembly.
2008
19 new schools start their academic session
2008
Himachal's 1st Nursing College, Akal College of Nursing commences.
2008
Dr. Davinder Singh (Secretary) honoured with Dr. Radha Krishan Award on Teacher's Day.
2009
4 students of Akal Academy Baru Sahib amongst Top Rankers in 6th International Informative Olympiad (IIO 2009)
2010
Operation Rainbow Canada, an international charity organizes 9 days Free Plastic Surgery Camp at Baru Sahib. 300 complicated surgeries performed.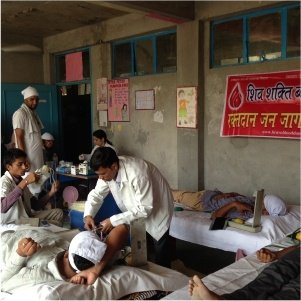 2010
Blood Donation Camp organized at Baru Sahib (250 donors)
2011
101st School started at Chunni, Punjab.
2011
KPMG conducts a study on Akal Academies and the forward vision.
2011
Himachal's largest 200 KW standalone SPV Solar Plant commissioned at Baru Sahib.
2011
Baba Iqbal Singh ji invited to Dhaka for Inter-Faith conferred organized by Berkley Centre of Religion, Peace & Word Affairs of the Georgetown University, Washington, USA.
2011
Students of University of British Columbia in Canada visit Eternal University, Baru Sahib for an educational exchange program.
2011
1st International Conference on Nursing Informatics held in Eternal University.
2011
Eternal University students secure Gold Medals in all 4 streams. Students of ACET also bag the Top 8 positions out of 10 in the Himachal state.
2012
Foundation stone laid for 2nd University at Talwandi Sabo, Punjab.
2012
1500 Rural Patients medically examined at Free Medical Camp, Cheema Sahib.
2012
Baba Iqbal Singh bestowed with Sikh Lifetime Achievement Award in London.
2012
"Maulana Azad Puraskar" for Educational Upliftment 2012 conferred to Dr. M.S. Atwal, Vice Chancellor of Eternal University for his contribution in the field of Education.
2012
Dr. M.S. Atwal awarded National Education Award 2012.
2013
832 students admitted in Akal Academies for Free Education under DeedaDay sponsorship.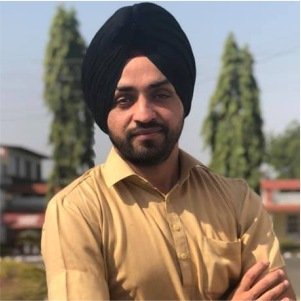 2013
Akal World School – Foundation Stone laid at Baru Sahib.
2013
Agreement with Pearson Education for installing 1040 E-Classrooms in Akal Academies.
2013
Rural student of Akal Academy Ajitsar, Ratia, Haryana selected by CASA Colorado University.
2013
Students of Akal College of Divine Music (Anahad Bani) conclude the whole Gurbani of Sri Guru Granth Sahib in Raagas.
2013
2 students of Akal Academy Gomti, UP selected in NDA with AIR – All India Rank of 18th & 30th.
2013
Baba Iqbal Singh ji recognized as World's 5th Most influential Sikh by Top Sikh 100 U.K.
2013
Himachal Pradesh honours The Kalgidhar Trust, Baru Sahib for organizing Blood Donation Camps Paper on 'Changing Lives through Social'.
2013
Punjab & Sind Bank supports Akal Academies with Swiss made Ultra Filtration Water Treatment plants under CSR initiative.
2013
The Kalgidhar Trust Accredited from Credibility Alliance (CA).
2013
Power Finance Corporation (Govt. PSU) installs 5 KW Solar Photo Voltaic Power Plant under their CSR Initiative.
2014
Free surgeries of 60 patients held at Baru Sahib in Free Medical Camp. 55th Free Medical Camp culminates successfully at Baru Sahib.
2014
Akal University, Talwandi Sabo, dedicated to the prophecy of Sri Guru Gobind Singh ji, construction of First Phase completed and inspected by government.
2014
1,25,000 trees planted by Akal Academy Students.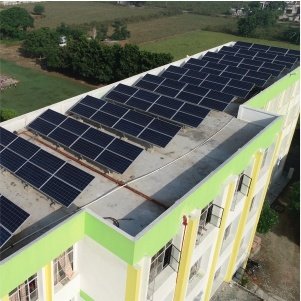 2014
Solar Projects granted by BHEL under CSR initiatives and commissioned in 47 academies.
2014
9,536 children studying Free/Subsidized.
2014
FIBA bows to Global Protest against Ban on Turban campaign started by Baru Sahib.
2014
Alumnus of Akal Academy Kajri qualifies for IAS Exams.
2014
96 students of Cheema Sahib bagged medals in Silver Zone International Olympiad competition.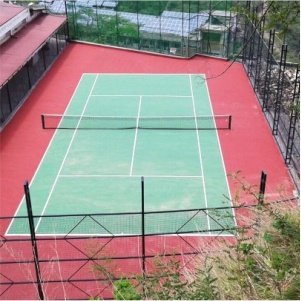 2014
Tennis Training Academy opens at Akal Academy Chunni Kalan.
2015
Akal University inaugurated and first session starts with 465 students.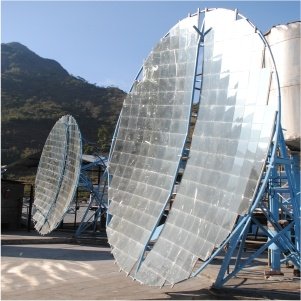 2015
Solar projects started: 2 Academies, 60 KW, 3 Solar Cooking Projects for 6000 persons, 1 solar Heater for 2000 persons started.
2015
World's first Sikh IB School PYP's Building completed and admission started.
2015
100% students of all Akal Academies passed in First Division.
2015
Lana Bhalta Panchayat (Baru Sahib) awarded as the Cleanest Village in Himachal Pradesh.
2015
Speaking Tree covers front page story of Baru Sahib – "Spiritual Education in Schools – Punjab shows its way".
2016
Baba Iqbal Singh ji awarded with Lifetime Achievement Award from NICER.
2016
Eternal University ranked 6th among top 10 emerging Universities in India.
2016
Ministry of New and Renewable Energy honours Baru Sahib with Solar Award.
2016
40,235+ patients treated free in Akal Charitable Hospital, Baru Sahib in OPD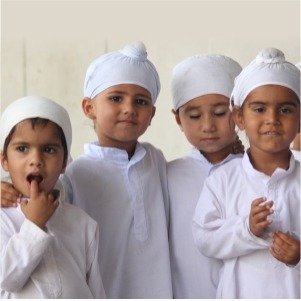 2016
14,494 Students studying free/subsidized in Akal Academies.
2016
Sikh Awards 2016, UK honours Baba Iqbal Singh with Sikh Lifetime Achievement Award.
2017
Biography of Baba Iqbal Singh ji launched by Dr. Manmohan Singh, Former Prime Minister of India.
2017
Baba Iqbal Singh ji honoured with Living Legend Lifetime Achievement Award.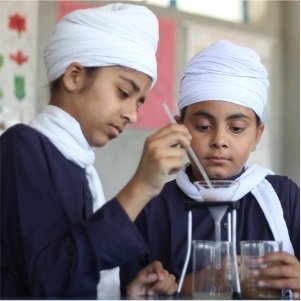 2017
28,052 students studying free/subsidized in Akal Academies.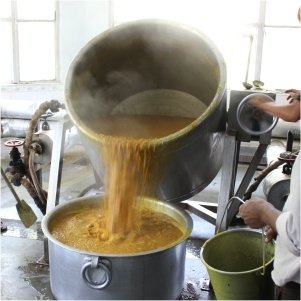 2017
Solar Thermic Fluid Community cooking system for 6000 persons is installed at Baru Sahib.
2017
60 KW SPV plants at different academies upgraded to Grid System.
2017
Students of Akal Academies participate in 116 Drug Rallies.
2017
Navdeep Singh, student of Akal Academy Muktsar tops the whole of India in NEET-2017.
2017
56,000 trees planted by Akal Academy students under Go Green Project.
2017
Flying Sikh Milkha Singh flags off Race against Drugs Marathon organized by Akal Drug De-Addiction Centre.
2017
IIM Ahmedabad conducts Case study on Akal Academies.
2018
Sahil Kumar, alumnus Akal Academy, Bharyal Lehri wins GAIL Raftaar for the fastest Indian and gest selected to represent India in Asian Games 2018 in 100 meters dash.
2018
Akal Academy Alumnus gets selected as Pilot in Indigo Airlines.
2018
Class XIIth students of Akal Academy Muktsar and Reeth Kheri top in their districts.
2018
Solar Rooftop Power Plant of 1.1 MW installed at Akal University and 13 Akal Academies.
2018
Dr. Manmohan Singh, Ex-PM honours Baba Iqbal Singh at World Punjabi Conference, Khalsa College, New Delhi.
2018
IIM – A case study in listed in Harvard Business Review.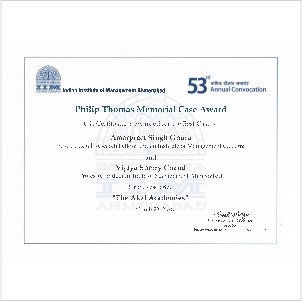 2018
IIM-A Case study wins Philip Thomas Memorial Case Award for the best case of the Year.
2018
IAS coaching started at Akal university, Talwandi sabo
2018
Student of Akal Academy Baru Sahib scores rank AIR 9 in BARC (Bhabha Atomic Research Center) exams for nuclear scientists.
2018
Student from Akal Academy Reeth Kheri cracks CA Foundation exam with AIR 9th
2018
Student from Akal Academy Kauriwara cracks NEET-PG with AIR 19
2018
Akal Academy Awarded with Eco Friendly School Award, Quality in Education, Best Hygienic school of the year, School promoting Cultural heritage, School with most advanced medical facilities.
2018
250 houses rehabilitated and 130 houses reconstructed in Kerala after floods.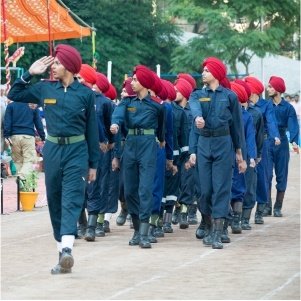 2019
NDA (National Defence Academy) Coaching started at Akal Academy Chunni Kalan
2019
15 rural students from Akal Academies have topped across 12 districts out classing city school students
2019
17 students qualified for All India CSIR/UGC-NET Examination with highest All India Rank 26, 59, 63 respectively.
2019
2 students got Full Fees Scholarship for doing Masters at University of North Carolina, USA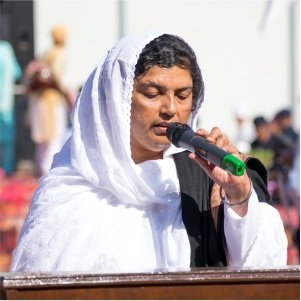 2019
Dr. Neelam Kaur, a noted educationist adviser, healthcare Akal Academy, Baru Sahib (Sirmaur) has been honored with Excellence in School Education at UK House of Commons
2019
Chain of Akal Academies have set up a new record whereby 15,000 students of 113 Akal Academies from 5 states rallied on roads against Drug Abuse succeeded in reaching out and motivating 4 lakh people on their way.
2019
Electrical Work done in 466 Houses, Plumbing work in 131 houses and Construction work in 61 houses. Provided 3 boats, installed 10 Solar lights, constructed Tin Sheds, Repair the ramp, path and cleaned the whole building of a Govt. Primary School during Punjab Floods
2019
Vice-President of India Shri Venkiah Naidu received a copy of the book " Sikh Faith- an Epitome of Inter-Faith for Divine Realization " written by Sant Baba Iqbal Singh Ji at Upa-Rashtrapati Bhavan in New Delhi. Vice President appreciated the 94- year- old Sant Iqbal Singh for his yeoman service and Kalgidhar Trust, for empowering rural people, particularly women by setting up a chain of educational institutions including two private Universities.